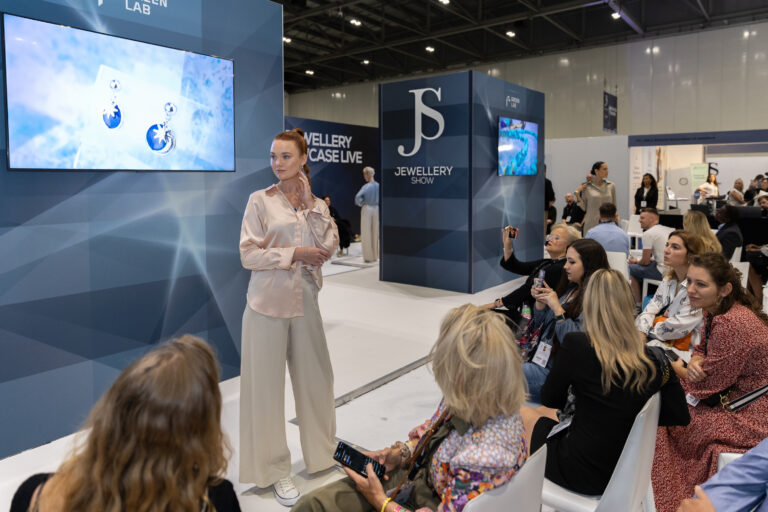 Press Release
Closerstill Media Reports: The conference programme for the Jewellery Show 2023 is now live and available to see here: Conference Programme – Jewellery Show 2023 (thejewelleryshow.co.uk)
Returning to ExCeL London, United Kingdom on 20-21 September 2023, the Jewellery Show is set to host thousands of trade professional delegates, and over 100 national and international suppliers, showcasing their latest fine luxury, silver, contemporary jewellery, and retail/tech solutions.
As the UK's only trade event for retailers, buyers, manufacturers, designers, and suppliers of fine jewellery, loose precious stones, watches, and retail solutions, the Jewellery Show is the place to learn how to improve your business, source new materials and network with your peers.
We are delighted to announce that the conference programme for the Jewellery Show is now available and includes all the major topics being discussed in the trade industry with the leading experts in the industry.
Topics scheduled to be discussed will be: How AI will drive the future of the Jewellery Industry and jobs Led by David Brough, Co-Founder and Editor – Jewellery outlook, in discussion with the expert, Veronica Favoroso, CEO and Co-Founder – Gemcloud Group. Highlighted of Magnificent Jewels sales and the auction markets of 2023 and the outlook Led by David Brough, Co-Founder and Editor – Jewellery Outlook In discussion with Kristian Spofforth, Jewellery Specialist – SOTHEBY'S Matthew Girling, Former Global CEO Bonhams – Mathew Girling Consultancy
Register today to get your free pass and be part of the conversation.